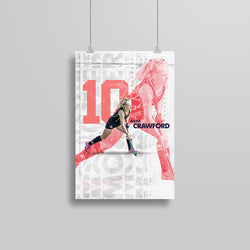 Custom Digital Poster 1
STEPS TO PLACING AN ORDER:

Choose your custom template.

Email us info@mortimerapparel.com with order number and attach 3-4 high-resolution images of your choice.

Subject should not be blurry in the images

Images should be opened on a big screen and still have the subject looking crisp

Ideally photos should be in color

Your digital poster will be created and emailed back to you within 2-3 business days.
WHAT YOU WILL RECEIVE:
Print-ready Poster : 61cm x 91.5cm 

File format : PDF with print marks (3mm bleed and trim marks)
DISCLAIMER:
The design will follow the template chosen. Some elements will be moved around to suit the photos provided by the client but color and overall composition will be similar to the template and samples provided.